Conventional heroes - or just protagonists - are frequently good reads: but sometimes they're simply too unambiguous. Sometimes you want a character doing the right thing for the wrong reasons; or the wrong thing in pursuit of a better cause - or something altogether different. In either case, what we want is an antihero. Or at least a protagonist with antiheroic qualities. Because really, they're just a bit more
interesting
: and much harder to predict. And thus, in my traditional and predictable fashion, here's my list of my favourite antiheroes in fantasy:
Kallor (The Malazan Book of the Fallen)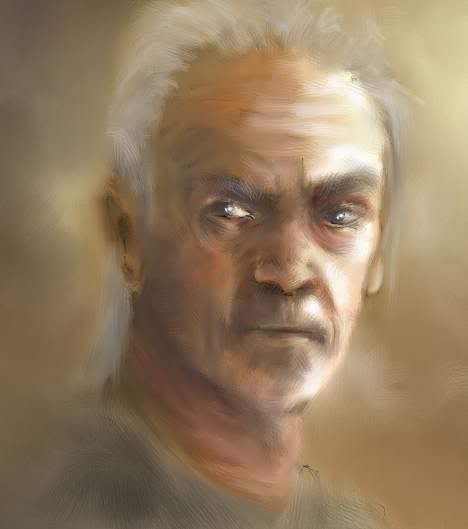 Since I've been recommending the Malazan series earlier in the week, I thought Kallor was an appropriate addition. While some might argue he's more of a straight-out villain, Kallor definitely has antiheroic qualities: just see his motives with Silverfox! On those other hand, he's also a human monster who massacred his own empire so it couldn't be taken from him. Nasty enough yet?
He has some of the best moments in the book; he's the immortal High King of Failure; and while you might hate him for what he does, it's also impossible to deny the moments of sheer awe which crop up in his presence. Frequently. Cynical, bitter, and occasionally straight out evil, only Kallor will give boasts like:
'I walked this land when the T'lan Imass were but children. I have commanded armies a hundred thousand strong. I have spread the fire of my wrath across entire continents, and sat alone upon tall thrones. Do you grasp the meaning of this?'
'Yes,' said Caladan Brood, 'you never learn.'
The Blue Electric Angels (The Urban Magic series)
In a world where life gives birth to magic, the blue electric angels are the spirits of the telephony system - and as such, they're just a little amoral. Sharing Matthew Swift's body with the former occupant, they're generally quiet: until you realise that they're not benevolent, but childlike. And they're fond of freedom, not restraint: 'set the world on fire' freedom, as one character points out. So while Matthew might be a normal, vaguely heroic protgonist, the co-owners of his body most certainly are not (hah!). In fact, they're closer to thrill seekers...
Which, as you can imagine, is quite interesting. They're not exactly antiheroes: but their distaste for the shadow, Hunger, seems to be more aesthetic than moral!