So, 2011's over - and the year of endless apocalyptic predictions has arrived. Which means, of course, it's time for a retrospective! Not to mention a few deserved accolades. This is my list of favourite 2011 picks from various (and occasionally arbitrary - though I hope you're used to that by now) categories. Just to clarify, although most of the choices are 2011 releases, my criteria is only that I've
read
it for the first time in 2011.
Most Eclectic:
Empire State
Okay, so I bandy the word 'eclectic' around. A lot. Well, I like eclectic books - the unusual mixes, the crazy combinations, the sheer unpredictability. But there has to be a 'most eclectic' somewhere, and for 2011, there was a clear winner in my mind:
Empire State
. A tale of an alternate New York and its twin, subverted superheroes, robots, pulp-style detectives and more betrayal than you can shake, well, a Baelish at. Just with that mix, it's unusual, but when you add in the plot, with all of its mysteries and underlying gambits, it definitely makes most eclectic. And for all that, it's a shortish, fast-paced read. What more can you ask for?
Find it here:
UK
US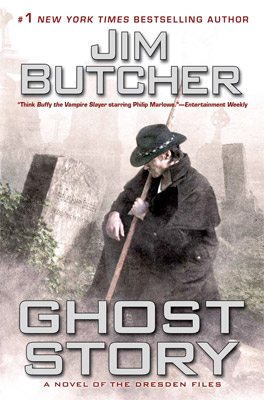 Best Ongoing Series:
The Dresden Files
2011 saw a number of great continuing series, including Philippa Balantine's great
Order
books - a close second. But out on top for me was
The Dresden Files
, with the release of
Ghost Story
back in the summer. I've been a Dresden fan for a while - Harry Dresden is a fantastic protagonist - and
Ghost Story
really kept the series going, completing the somewhat cliffhanger ending of
Changes.
It included some real character development for Murphy and Molly, took the arena to a place Dresden was uncomfortable with, had one of the best villain gambits in a while, and most of all - it ended incredibly. (Admittedly I can't go into details on any of these - spoilers, people! - but I think we can agree that
The Dresden Files
deserves its accolades).
Find it here:
UK
US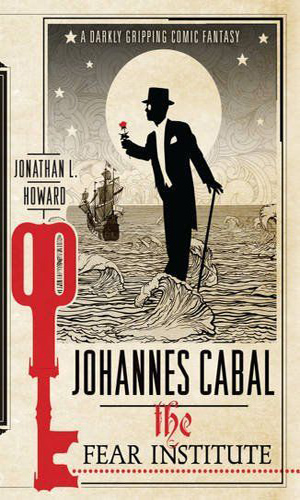 Best Sequel:
Johannes Cabal - the Fear Institute
There have been a few sequels I've loved through the year, but none match
Johannes Cabal: The Fear Institute
in managing not only to match, but surpass their predecessors. A wonderfully dark comic fantasy, the series features as its protagonist the cold blood- sorry,
sang froid
necromancer Johannes Cabal, who is hilariously (and nastily) pragmatic. As well as snarking about it...
The Fear Institute
really makes the series' connections clear, taking Cabal into the Dreamlands (which Lovecraft fans will recognise). With Nyarlothotep apparently paying attention, a terribly unscientific landscape, and far too many zebras, this seemingly doomed expedition really showcases Cabal's talents. While I loved
The Detective
,
The Fear Institute
was, I think, even better (though I'm still hoping for more Leonie Barrow, who as the perfect contrast to Cabal was a wonderful character).
Find it here!
UK
US
Best Urban Fantasy:
Master of the House of Darts
Another 'eclectic' combination - my, how I love that word -
Master of the House of Darts
is the third in the
Obsidian and Blood
series of UF Aztec murder mysteries: with a lot of magic, Aztec culture and politics thrown in. While there were a number of great urban fantasies this year, this wowed me with its unusual setting, its premise, and most of all, its execution - the Aztec world is seamlessly introduced; its customs seemingly natural, and the mystery itself is integrated with this. This is a wonderfully unusual urban fantasy, and its characters - especially Acatl - step far, far beyond the stereotyped 'Aztec human sacrifice people'.
Find it here!
UK
US
Best Under-Read Novel:
Tobacco Stained Mountain Goat
Some novels simply aren't as well known as they deserve to be. Andrez Bergen's
Tobacco Stained Mountain Goat
definitely counts. Set in post-apocalyptic Melbourne, it immediately stood out with its quirky (constantly referencing film, for one!) narrator and protagonist, Floyd Maquina. A more conventional noir hero set against a post-apocalyptic dystopian world, Floyd's story is genuinely unpredictable - and emotional. There's a whole range of tones packed into the novel - avoiding one of dystopia's main problems - and in the end,
Tobacco Stained Mountain Goat
really impressed. If you're looking for an unusual, quirky, yet genuinely powerul novel, this is an excellent choice (why I chose it!).
Find it here!
UK
US
Best Surprise:
Daughter of Smoke and Bone
...And then there are the novels you simply don't expect. The books which subvert your expectations - or confound them altogether. For me, there's a clear winner:
Daughter of Smoke and Bone
. When I first picked this up back in the summer, my first expectations were that it would be romance-focused - and while some of that applies, it was also so much more. Far from the light urban fantasy I expected with the typical paranormal tropes, it began to show signs of an epic - then more. I've talked about my secret reviewer plot senses before. Well,
Daughter
confounded them: I genuinely didn't expect the revelations that came. By the way: it's also a very, very good book.
Find it here!
UK
US
Best Epic Fantasy:
The Riyria Revelations
Not exactly a surprise - I'd heard a lot about the Riyria Revelations, and it was a pleasure to find that they lived up to all my expectations (and more). Traditional fantasies can still be, well, fantastic: and this is a perfect example. Its two thief protagonists, Royce and Hadrian, make one of the great duos I've got a conistent soft spot for. It's also, well, just a lot of fun. With tropes either subverted (or turned way, way past 11), this is traditional fantasy without the tiredness.
Find it here:
UK
US
Best Horror:
The Return Man
What can I say? Zombies, action, and overlapping schemes make this a sure winner. Once a web serial novel,
The Return Man
is due for 2012 release, chronicling the incursion of Henry Marco into the Evacuated States. The titular 'return Man', Marco puts the dead to rest - forcibly. Hired by the government, however, it becomes clear there's more riding on this particular corpse's fate than any other. (And before long, it's not just the US government interested, either!).
Find it here:
UK
US
Most Anticipated for 2012:
The Alchemist of Souls
...It's Elizabethan historical fantasy, looks to have a great concept, and it's published by Angry Robot. What other guarantee of quality do you need?
Well, that was 2011 - a great year for SFF all round! Let's hope for even more from 2012 (before the end of the world, anyway).