Popularity isn't necessarily a measure of quality - and while we've all heard of
Mistborn
or
The Dresden Files
, it's worth giving some lesser-knowns a try as well. And hopefully, this list should show you a few of them - and maybe persuade you to give them a try.
As always, this - is - subjective! While you might not like orphaned farmboys meeting mysterious mentors and learning how to make cheeses into tentac- okay, I don't like that one either, but you see my point. Here we go - my first two picks.
Kate Griffin's Urban Magic Series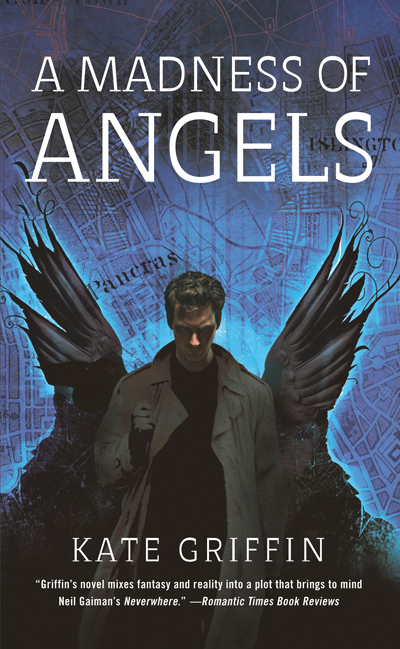 Starts with: A Madness of Angels
Subgenre: Urban Fantasy
Like: Neverwhere with the brakes off
A Madness of Angels
is urban fantasy at its best: bringing the everyday into fantastical (and occasionally frightening) life. In this case? London. And it's got one of the most drawing hooks of any book I've read: Maathew Swift wakes up in a London he doesn't know - and his eyes have changed colour, he's slipping into plurals, and there's a shadow out for his blood. And if that doesn't catch your interest... You're not me. (Assuming you were, which is a pretty big assumption and would involve some pretty unpleasant organ splicing). Anyway, it's both high-magic and no-deus-ex-machina: a winning combination, and one that brings London into UF in a vivid and fantastical, Gaiman-esque way.
Jonathan L. Howard's Johannes Cabal Series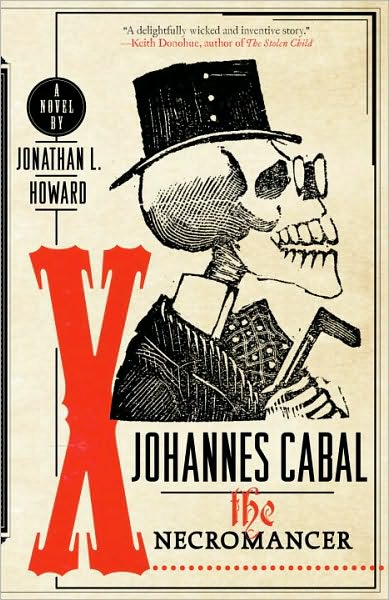 Starts With: Johannes Cabal the Necromancer
Subgenre: Crosses Boundaries! Starts out as Comic Fantasy
Like: Cookies and... Okay, more like a Faustian Pratchett/Hold combo for the first novel, but defies description after that.
I like the word eclectic. That said, no series can be described more thoroughly by that than Johannes Cabal. So I'll say it: it's eclectic. Cabal starts out as comic fantasy - Johannes Cabal made a Faustian deal for necromancy. But it's getting annoying, and he wants his soul back - so he's made a wager with a very bored Satan. To procure souls using a... Carnival. And Cabal? He's not good with fun. And the second novel takes us into steampunk and detectives. As for the third? Haven't read it, but I expect it to add even more to the mix.
Rarely does fantasy see a protagonist as good as Johannes Cabal - or as bad. Cabal is occasionally (well, very frequently) amoral, but he's engaging, inadvertently humourous, and tragic as well. Odd combination? Maybe. But it works - and well. It's amusing, engaging, and at times thrilling. Read it.
So, what about yours? have you read these books, or have some under-read picks of your own? Comment and tell me below!