(Often)
Well, as a purely fictional exercise, let's see if I can get a toplist of when to run away in a genre novel - because frankly, it's a tried and tested strategy. And because I've been rereading
A Clash of Kings
, and there seems to a a great deal of need for it... here are mine (and you can tell me I'm wrong in the comments):
When:
- You're hearing that nice refrain from
The Rains of Castamere
-
You're anywhere near a protagonist in a Goodkind novel. Or an antagonist. Or anyone,
really. Inanimate objects might just survive.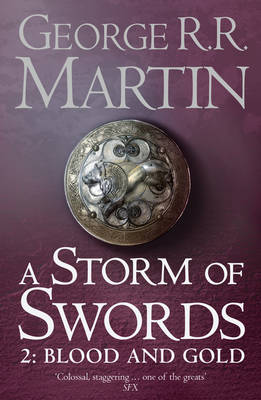 - You're finding rather sticky secretions hanging from buildings near you, and some of that meat smells almost... human
- You're a
mook
Murgo in an Eddings novel
- You've just insulted a warship with a gravitas-related running joke for a name...
And most of all:
- If you've done ANYTHING to the tea production of the British Space Empire. Really. They don't like it.
What about yours? Comment below with your ideas for genre cues to run, run away...