So we've got a week left of the month - and with so many great releases, I'm going to take a look at what I'm most looking forward to reading! And, of course, please share your own opinion of what I've so shamefully missed out...
A Dance With Dragons
Really, how could I miss this out?
We've been waiting for more of Martin's brutal genius since A Feast For Crows, and now we finally get to see our favourite characters once more! I should have bought this already... Reviews are mixed in places, but even if Dance can only match Feast, for me it'll still be the equal of most fantasy out there.
Release Date: July 12th
Ghost Story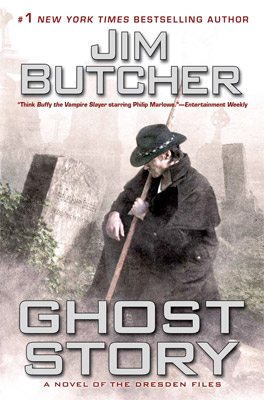 Ever since the massive cliffhanger of
Changes
(which brought just what the title describes!), I've been waiting for this once. And the sample chapters have just whetted my book lust. :P (You can find them here:
Ghost Story Chapter 1
) Well, the
Dresden Files
are one of my favourite Urban Fantasies for a reason: they're tightly packed, original, and don't just stick to the serious! And I just can't wait to read more...
Release Date: July 26th
(You can find
Ghost Story
on Amazon here:
Ghost Story (Dresden Files, No. 13)
)
So, which new releases are you waiting for? Have you read Dance yet?